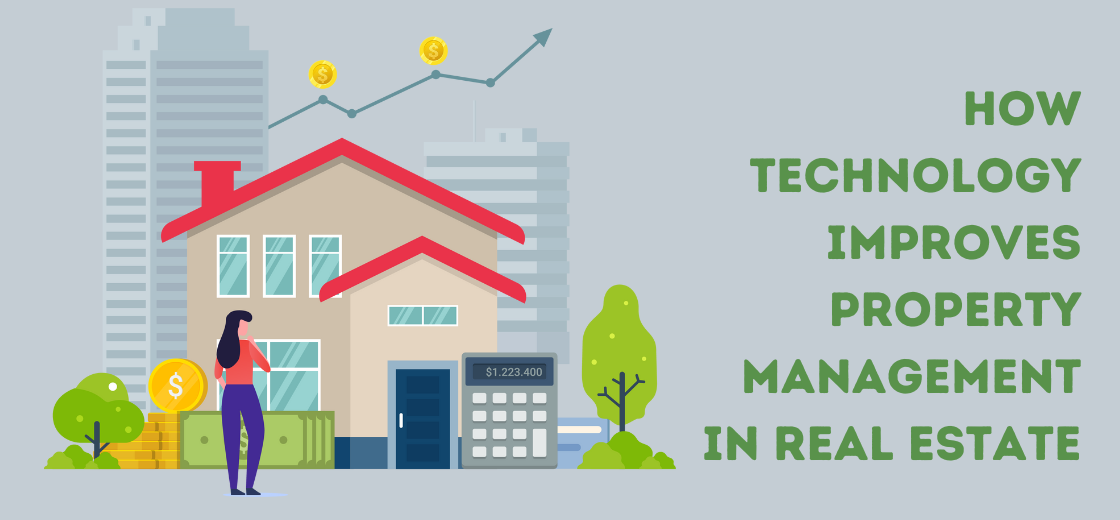 In the real estate market, managing properties can be a difficult task, especially if you're doing it manually. But now that we have technology at our disposal, managing properties is easier and more effective. The way we manage requests from tenants, payments, maintenance issues, and security measures has been completely transformed by the use of technology. We'll explore the advantages of employing technology in property management in this blog article, as well as some of the emerging trends that will affect how property managers run their companies in the future.
The Use of Technology in Property Management
Property management is one of the many businesses that has been transformed by technology. Property management is now more efficient and economical than it has ever been because of the development of new software and solutions.
Software for property management is one significant development in technology. Using one platform to handle maintenance requests, track financial transactions, and streamline communications with tenants, this kind of software makes it simple for landlords to manage their rental properties. Smart home technology is another useful tool that enables renters to remotely control many aspects of their living area via a mobile app or voice commands. This technology makes things easier for both landlords and tenants, allowing them to handle anything from the temperature to lighting and security systems.
Utilizing technology in property management not only increases productivity but also offers insightful data. Landlords can decide on pricing strategies and marketing initiatives by using data analytics tools to analyze rental trends and occupancy rates. Using technology in property management is advantageous. Industry experts need to stay current on these developments to be competitive in today's market as improvements continue to emerge.
The Benefits of Using Technology in Property Management
There are numerous benefits of using technology in property management that make it an essential tool for real estate professionals. One of the most significant advantages is improved communication between landlords and tenants. With online portals, both parties can easily communicate and address concerns or requests.
Another benefit is the ability to streamline processes such as rent collection, maintenance requests, lease renewals, and more. This helps save time and energy while ensuring efficient operations.
Technology also enables property managers to access data quickly for better decision-making. They can track rental payments, occupancy rates, marketing strategies performance metrics, all from their devices with just a few clicks.
In addition to these benefits, technology offers enhanced security measures such as biometric access control systems that prevent unauthorized entry into properties or sensitive areas. Embracing technological advancements in property management leads to increased efficiency, productivity, and profitability for real estate professionals while providing a seamless experience for tenants.
The Role of Technology in Property Management
Technology has played a significant role in the property management industry, making the daily operations of real estate businesses more efficient and effective. With technology solutions, property managers can streamline their processes and improve communication with tenants.
One essential aspect of technology in property management is data management that you can easily do with electronic Property Smart Card that stores all your information in a chip. With cloud-based software, all information related to properties can be stored securely and accessed remotely by authorized personnel. This means that property managers no longer need to rely on paper documents or physical storage spaces.
Technology plays an integral part in modern-day property management by improving efficiency across various tasks such as data management, tenant engagement, and asset tracking. The potential benefits offered by these advancements will undoubtedly continue shaping how properties are managed going forward.
The technology associated with Property Smart Card© has the potential to transform property management in several ways. Here are a few illustrations:
Increased Security: To combat fraud and guarantee that only authorized users have access to property-related information, a Property Smart Card can be equipped with cutting-edge security features like encryption and biometric authentication. As a result, there is a significantly lower chance of theft, damage, or other security breaches.
Streamlined Management: Property managers can keep data including payment histories, tax assessments, and other property-related information on the card using Property Smart Card. Rent payments, tax payments, and other expenses may all be tracked using this data, making it simpler to manage properties and keep track of finances.
Quick Access: Property Smart Card can offer tenants or owners of the property quick access and use other facilities without using traditional keys or keycards.
Increased Efficiency: Property Smart Card can be used to automate numerous property management-related operations, lightening the administrative load on property managers and enabling them to concentrate on other crucial tasks.
Property Smart Card technology is an exciting and promising advancement in the industry because it can significantly increase the effectiveness, security, and simplicity of property management.
The Future of Technology in Property Management
The potential and excitement of technology in property management are endless. Property managers can anticipate having access to a variety of new technologies thanks to developments in artificial intelligence, machine learning, and the Internet of Things (IoT). This helps avoid downtime for tenants and saves time and money on repairs.
Property managers can connect with renters more efficiently thanks to mobile applications, other digital platforms, and Property Smart Card. They can also provide them with up-to-the-minute updates on the condition of the building or arrange maintenance without bothering them.
For those working in property management across the real estate industries who remain adaptable and eager to embrace change, the future of technology promises many prospects.
Conclusion
The real estate industry's approach to property management has been significantly impacted by technology. The various kinds of software that are accessible to property managers have improved the effectiveness and efficiency of their work. Technology has enhanced the overall experience, from automatic maintenance requests to online rent collection. Technology in property management has a promising future. We may expect even more automation and efficiency in homes as smart home technology and artificial intelligence advance.
In conclusion, if you want to remain competitive in today's market, including technology in your property management & Property Smart Card then this approach is now a requirement rather than an option. You will not only improve your operations but also give your tenants better experiences if you adopt these innovations and keep up with new trends.